7 Days
Best Aussie Adventures Pty Ltd (BAA) is proud to provide the following specifically tailored 7 day tour for your guests to visit South Australia and experience the Fleurieu Peninsula and Mundoo Island, nestled in the Coorong National Park.
A magnificent 14 day personalised tour is also available. Please contact us so that we can personalise your 14 day tour to your desires and requirements. Many of the fun and adventurous activities, experiences and options are listed on our website.
With most activities based on Mundoo and Hindmarsh Islands, in close proximity to the mouth of the Murray River, which is Australia's main river system that flows into the Southern Ocean at the Coorong National park.
The group will stay in bunkhouse accommodation overlooking either the farmland or the waterways surrounding the island.
All food (3 meals daily with fruit snacks) will be supplied whilst with BAA on the tour for the 6 nights and 7 days.
We will take care of transport once your group arrives on the Island.
The dinghy sailing experience will be delivered by Yachting Australia qualified instructors based at Australia's oldest yacht club, the Goolwa Regatta Yacht Club which was established in 1854. The 24 hours of training will be delivered over 3 days and include the following topics to receive certification by Yachting Australia in Start Sailing 1 and Start Sailing 2.
Start Sailing 1:  12 hours
Your Discover Sailing journey starts here as you learn the fundamental skills of sailing and are introduced to the fun of dinghy sailing in a safe and supportive environment
Basic clothing and equipment selection, sailing terminology, boat launch and recovery, capsize recovery in shallow water
Start Sailing 2:  12 hours
Your Discover Sailing journey continues as you master all of the fundamental dinghy sailing skills. You are now equipped to sail your dinghy on your own voyages of discovery
Rigging of the boat, capsize recovery in deeper water, sail a triangular course, basic sailing rules and theory
Dinghies are small sailing boats and a great way to get into sailing. Sailing a dinghy can be fun and exhilarating and this program has been developed to provide a safe introduction to dinghy sailing. There are specific programs targeted towards young children (10-12 yrs) called "Tackers". Dinghies are ideal for juniors and youth to learn the basics of sailing and racing, however are equally suitable for adults.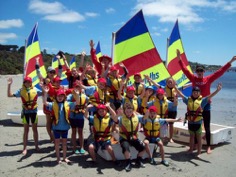 The water surrounding Mundoo and Hindmarsh Islands is a very safe fresh water lake protected from the waves, offering sheltered waters for safe sail training. Whilst all participants will wear personal floatation devices whilst participating in the sail training it is import that they have a basic swimming ability.
The 3 days of sailing activities will be tiring for the participants as we will be generally in the outside elements enjoying the Australian sailing experience.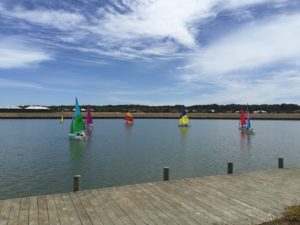 Day 4 will be more relaxing with a day visit to Mundoo Island Cattle Station to see a working cattle and sheep station nestled in one of the most beautiful natural environmental regions in South Australia. During the day the group will see cattle, sheep and wild horses together with bird watching and other farm activities.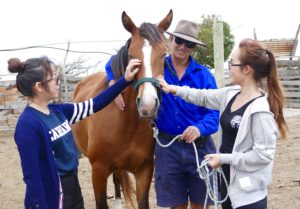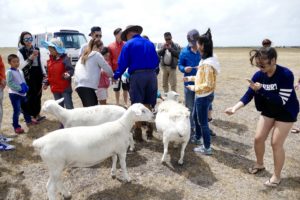 Day 5 will start with a visit to Goolwa Beach where the enjoyment of a long beach walk and interaction in the beautiful coastal environment will offer many opportunities to learn and play. This will be followed by a beginner's class to learn surfing at Goolwa Beach by trained professionals.
In the afternoon we will visit a wildlife park to see the native Australian animals including kangaroos, koala and many other animals only seen here in Australia.
Day 6 will start with a kayak around the safe and protected waters of Mundoo Island, learning some basic kayak techniques and having some fun on the water including short races and kayak soccer. Depending on the timing it may be possible to organise a school visit in the afternoon.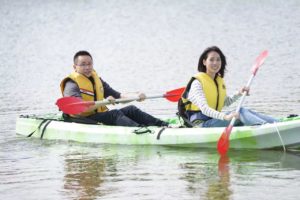 Day 7 will see the group collected by their Adelaide based hosts.
Best Aussie Adventures Pty Ltd will provide the activities, services, accommodation and meals for the 6 nights.